THE UNTOLD STORY OF FRANK EDGE JR (Day 13 Production)

Man I gotta fix that title. Anyways finished the film on schedule. With Keith anyway. I just have some odds and ends to film like the snuff tape material and things i will find along the way in editing. Last night was indeed, Keith's final shoot. Just one scene shot in two separate locations. A night shoot. Started around 9pm and finished around 10pm. Quick shoot. Last days are always just in and out and walk away forever. Always very anti-climactic. So it was Keith, Tom, Shan and myself.
SCENE 23: Frank Taking Witness to Outside Violence.

Frank is running a late night food errand for the preggers Liz and on his way he comes across an unknown man being beat down in an ally way for unknown reasons. Frank simply watches and continues on home.
NOTE: I suppose this is what we would called a transitional scene. A scene between scenes. Originally written as Frank just sitting on a curb with Liz's food and watching the busy late night traffic go by. Re-wrote it to be a tad more interesting. Now we have this neat mugging scene caught in the silhouette of some car headlights. This footage is also needed as somewhat of a parallel to the beating Frank gives Liz. Got some trippy visuals by over-exposing the settings on the camera and just overall messing with the color settings.
AND YES! Tommy does this irish gig off screen (in case you see the pictures and want to know) in front of the car lights so that they were able to reflect onto Keith's face so kind of off screen movements of violent, making it more apparent that Frank really doesn't care.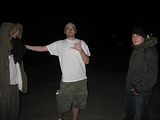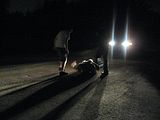 In a stranger mix of things, Keith actually plays the unknown man getting the shit stomped out of him, so it's Keith as Frank watching his own beat down off screen.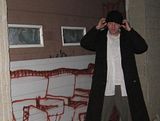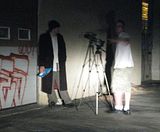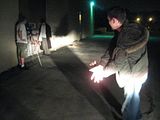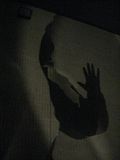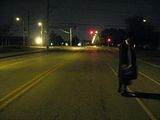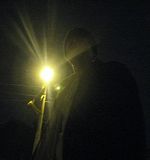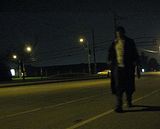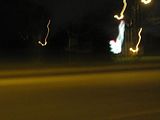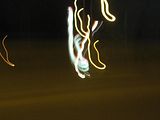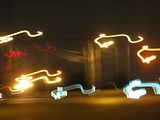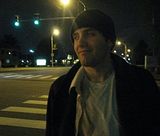 So I suppose this is the last entry of the film. In the can. 13 days. Much thanks to all involved.